Tipper Truck Used Telescopic Hydraulic Cylinders
Tipper Truck Used Telescopic Hydraulic Cylinders
Full support in all phases of product development.
Cost Reduction.
Expert technical advice.
Product roll-out in a minimum amount of time.
Tipper Truck Used Telescopic Hydraulic Cylinders
Under Body Tippers have their load body hinged at the rear to the chassis. They are tipped using telescopic cylinders, which are mounted on the middle of the chassis. Sometimes a pair of telescopic cylinders (double jack) is often used to tip depending on the load carrying capacity of the Tipper.
l Full range of Under-body tipping kits for vehicles ranging from 1 Tonne GVW to 25 Tonnes GVW
l Simple design construction for easy serviceability
l Offers single and double acting cylinders
l Lightweight cylinders
Tipping Solutions are available for underbody applications in a variety of market segments, including:
.Construction
.Agriculture
.Road Transport
.Municipal
Telescopic Hydraulic Cylinders-designed to match your application
UL Range For Light duty trailers and vans
UM Range For Medium duty trucks and agriculture trailers
KR Range For Heavy duty trucks and agriculture trailers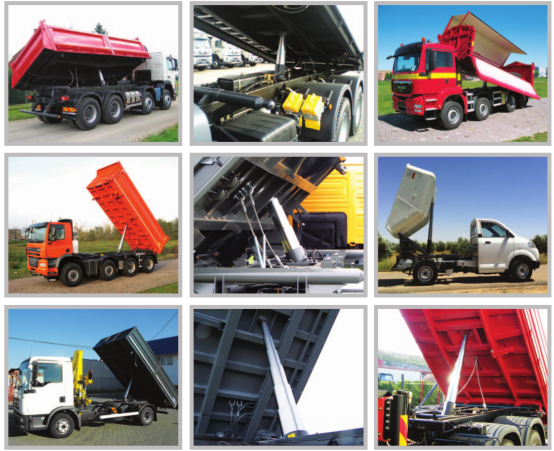 Packing:Packed by PP bag and then in wooden box,also packed according to customer' request.
Shipping:Sample can be shipped by air express or air transportation,bulk can be shipped by sea.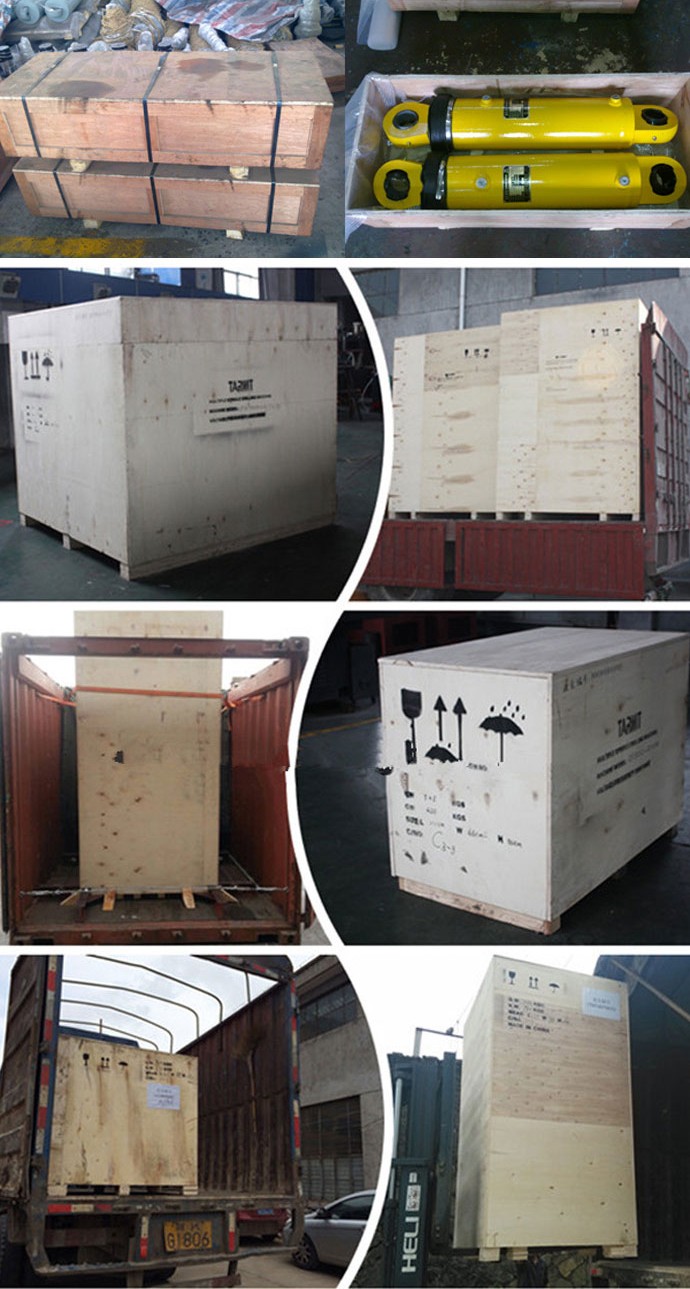 Every product is only as good as the service which supports it.
At Zhongxin Machinery, customer service means delivering high quality products backed with lifetime
support. Our team of experts is on hand to respond promptly to your feedback and attend to your
needs. Whether it is after-sales support or working with you to build a prototype or helping you to
improve your product, we are here for you.
With Zhongxin Machinery you can benefit from Prototype development for your special designs and
wishes.
Full support in all phases of product development.
Cost Reduction.
Expert technical advice.
Product roll-out in a minimum amount of time.
Yishui Zhongxin Machinery Co.,ltd,is located near the Meng Mountain,shore of the Yihe River,Yishui
Long Jiaquan Industry Zone,was incorporated with the sole aim of manufacturing and supplying
precision engineered hydraulic cylinders of superior quality in the shortest lead-time. We achieve this
through our steady commitment to quality at every level of our business starting from the use of high
quality raw materials to stringent quality checks on finished products.
The potent combination of Modern factory facilities, CNC Machines, Computer Aided Design, skilled
staff, experienced leadership and proximity to port facilities has made SHPL a preferred partner for
OEM's, hydraulic systems specialists, cylinder assemblers and stockists worldwide for their requirements
of hydraulic cylinders, cylinder kits and components.
we are offering these products to our client's at the most affordable prices. We are engaged in
rendering aqualitative gamut of Hydraulic Cylinders at cost effective prices to the clients.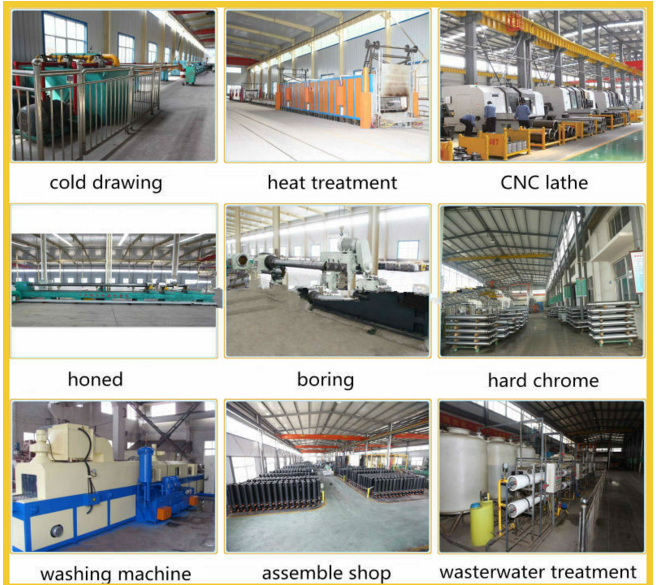 What kind of products do you sell?
We specialize in hydraulic cylinders and cylinder components.

What are Your Lead times for standard Cylinders?
We maintain an extensive inventory of both standard hydraulic cylinders and cylinder components and
our goal is for cylinders to be immediately available for shipment when your order is received. Should a standard cylinder not be immediately available, we can begin production on that cylinder immediately
and will be able to ship that order to you within 14 working days after confirmation of drawing.

What cylinder do I need for my hydraulic system?
First, do you need a single or double acting cylinder?
Next, what is the pin to pin distance when extended and retracted.
Also, how much force do you need to move the load, do you need it to move in a certain amount of time
and how is the cylinder mounted.

What's the difference between a single and a double acting cylinder?
A single acting cylinder only provides force one way (most snow plow and telescopic cylinders are single acting).
A double acting cylinder provides force when extending and retracting.

How do I measure a cylinder?
Measure the pin to pin length when the cylinder is fully extended and fully retracted,
measure the diameter of the rod,
the bore of the cylinder will typically measure 1/4" - 1/2" less than the outer diameter of the barrel,
also determine the type and size of the ports.
Finally, determine the type and size of the end mounts.

How does a displacement cylinder work?
In a displacement (single acting) cylinder the rod is extended by flowing pressurized oil behind the rod,
which forces the rod out of the barrel like a piston. Once the pressure is released, the load on the
cylinder retracts the rod. The diameter of the rod is the effective piston area.

How much force does my cylinder have?
Force is determined by multiplying the area of the piston by the pressure (PSI).(r2 x p x PSI)

Are shipping and handling charges included?
No. Unfortunately, exact shipping charges are determined when the order is shipped. You can preview shipping estimates during the checkout process. These charges are estimates only.

Do you Provide technical Assistance?
Yishui Zhongxin Machinery Co.,ltd is supported by a team of dedicated and experienced hydraulic
design engineers with years of knowledge in the working of hydraulic cylinders.