12 Ton Telescopic Cylinder 4.43 Bore 90 Stroke 2 Rod Dia, 2300 PSI
12 Ton Telescopic Cylinder 4.43 Bore 90 Stroke 2 Rod Dia, 2300 PSI
12 ton telescopic cylinder
12 Ton Telescopic Cylinder 4.43 Bore 90 Stroke 2 Rod Dia, 2300 PSI
Yishui Zhongxin Machinery Co.,ltd offers its customers optimized tipping solutions with its wide range of telescopic cylinders.
From 1 meter to 11 meter ,up to 11 stages with different mounting types of Front End cylinders are produced in short leading times.
Our product strength with solid cold drawn tubes and precise machining and assembly with automation line.
Top Eye Front End
Top Eye Front End With Cover
Top and Bottom Eye Front End
Top Eye and Bottom Eyelet Front End
Bottom Eye Front End
PARKER TYPE REPLACEMENTS
S53DC-14-84
S63DC-44-111
S63DC-47-120
S63DC-44-123
S63DC-47-126
S63DC-47-140
S74DC-40-135
S74DC-40-156
S74DC-40-161
S74DC-40-167
S85DC-40-190
S85DC-40A-220
S85DC-40-235
S85DC-40A-265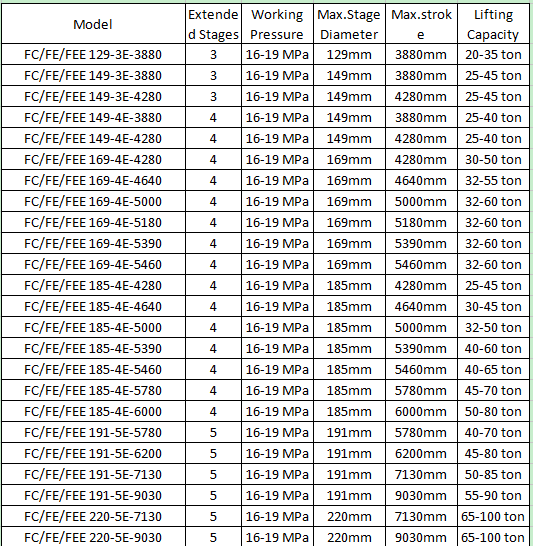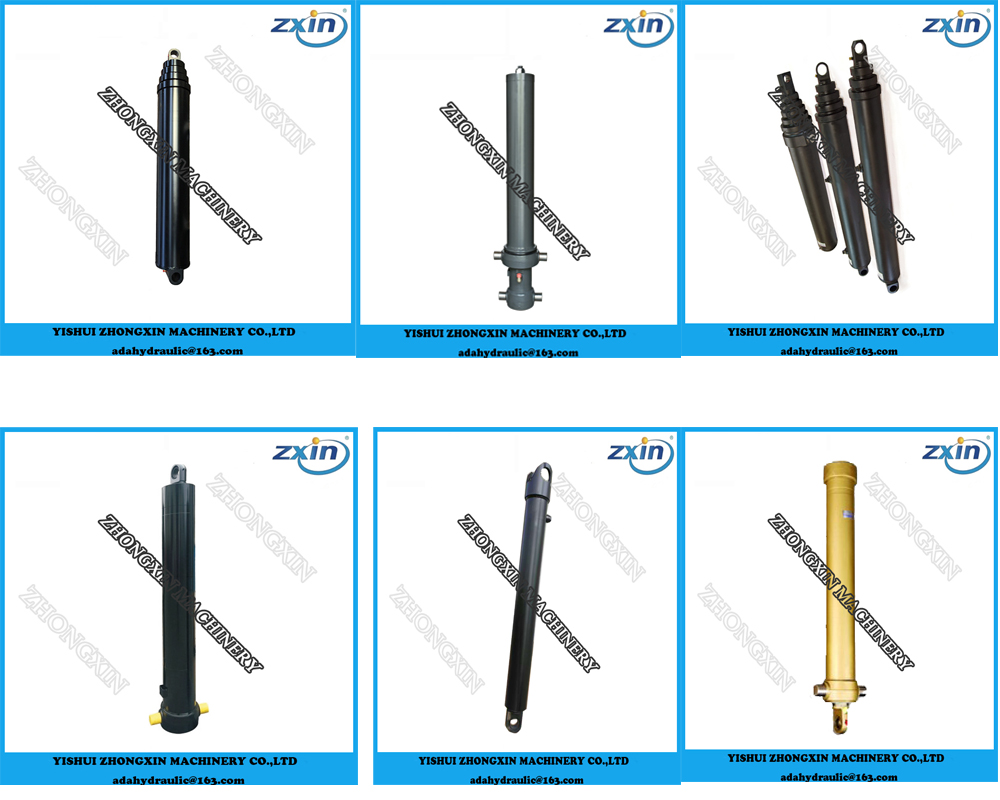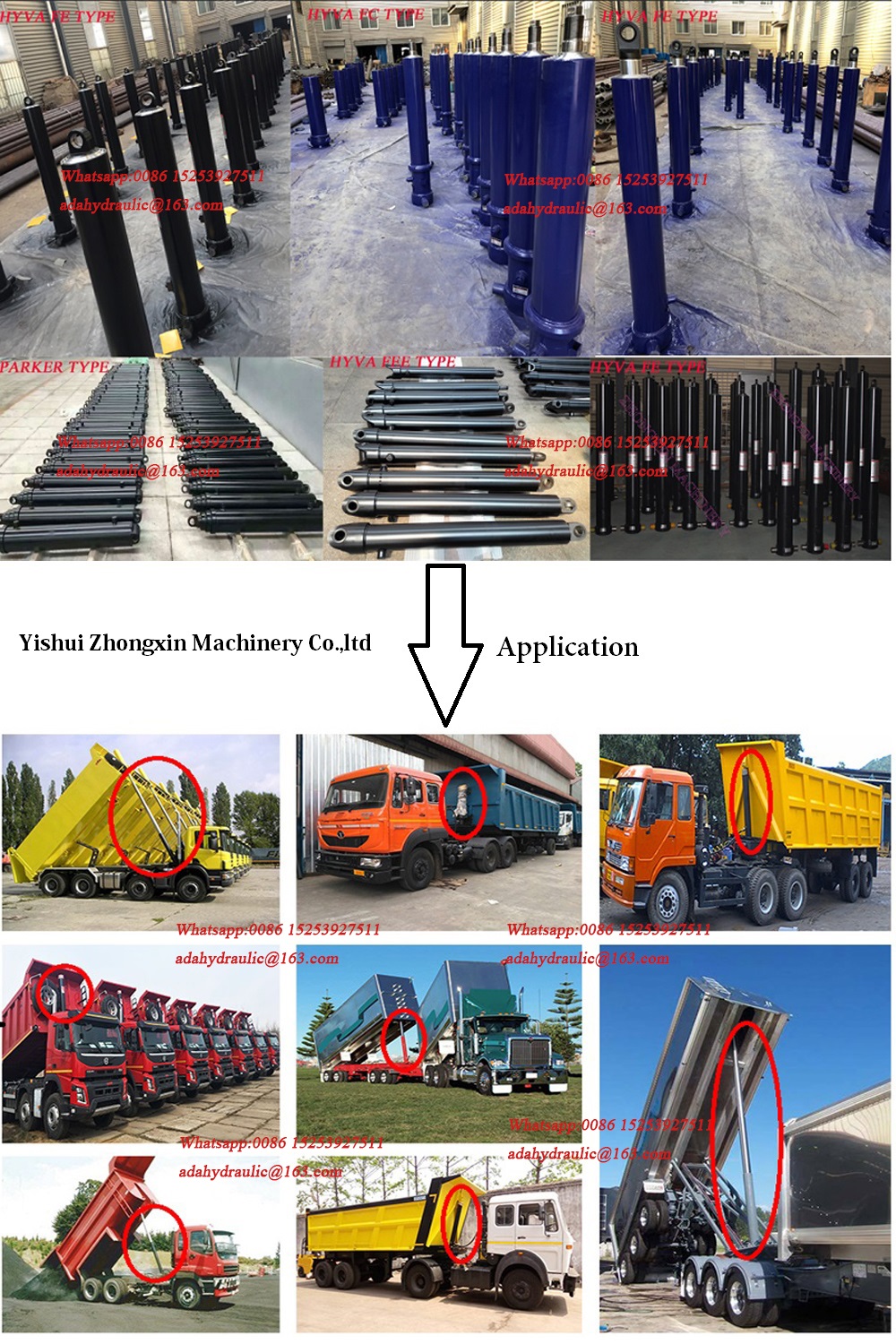 Packing:Packed by PP bag and then in wooden box,also packed according to customer' request.
Shipping:Sample can be shipped by air express or air transportation,bulk can be shipped by sea.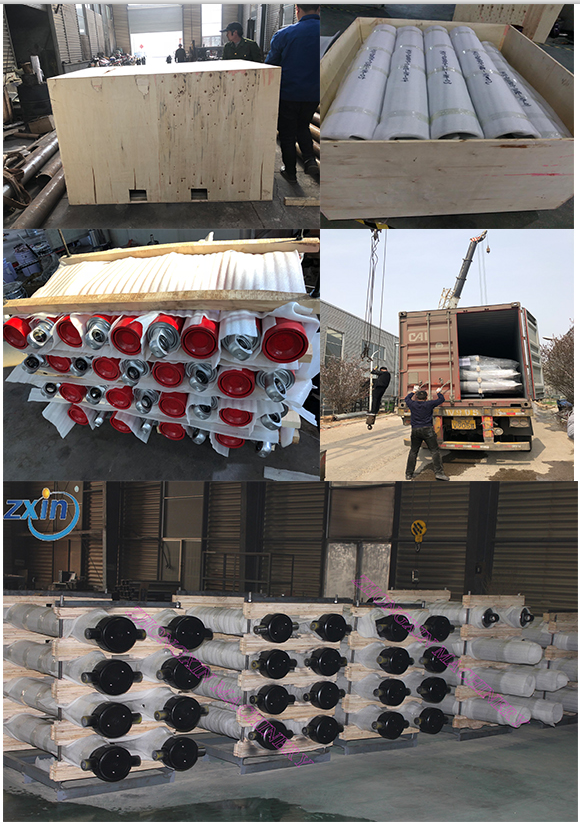 Every product is only as good as the service which supports it.
At Zhongxin Machinery, customer service means delivering high quality products backed with lifetime
support. Our team of experts is on hand to respond promptly to your feedback and attend to your
needs. Whether it is after-sales support or working with you to build a prototype or helping you to
improve your product, we are here for you.
With Zhongxin Machinery you can benefit from Prototype development for your special designs and
wishes.
Full support in all phases of product development.
Cost Reduction.
Expert technical advice.
Product roll-out in a minimum amount of time.
Established in 2008,Yishui Zhongxin Machinery Co.,ltd is a leading supplier of Non -standard Hydraulic Cylinders,China and supply to OEMS worldwide . for a diverse range of applications:
1.Agricultural:Tractors,Harvesters,Sprayers,Planters..
2.Material Handling:Forklifts,Pallet Trucks,Reach Trucks,Reach Stackers,Platform Lifts
3.Dump Trucks:Truck Mounted Tipper ,Mining Tipper ,Semi-Trailer,Double-Trailer
4.Environmental protected vehicle:Garbage truck and Clearing Truck
5.Special Equipments:
We have a commitment to supply consistent high quality cylinders to our customers.
Over 10 years in business serving the global market

Produce only the best quality products to best-in-class production standards

Flexibility guaranteed ,service assured

Design,Production,expertise and Support

Fast,efficient delivery and service
What kind of products do you sell?
We specialize in hydraulic cylinders and cylinder components.

What are Your Lead times for standard Cylinders?
We maintain an extensive inventory of both standard hydraulic cylinders and cylinder components and
our goal is for cylinders to be immediately available for shipment when your order is received. Should a standard cylinder not be immediately available, we can begin production on that cylinder immediately
and will be able to ship that order to you within 14 working days after confirmation of drawing.

What cylinder do I need for my hydraulic system?
First, do you need a single or double acting cylinder?
Next, what is the pin to pin distance when extended and retracted.
Also, how much force do you need to move the load, do you need it to move in a certain amount of time
and how is the cylinder mounted.

What's the difference between a single and a double acting cylinder?
A single acting cylinder only provides force one way (most snow plow and telescopic cylinders are single acting).
A double acting cylinder provides force when extending and retracting.

How do I measure a cylinder?
Measure the pin to pin length when the cylinder is fully extended and fully retracted,
measure the diameter of the rod,
the bore of the cylinder will typically measure 1/4" - 1/2" less than the outer diameter of the barrel,
also determine the type and size of the ports.
Finally, determine the type and size of the end mounts.

How does a displacement cylinder work?
In a displacement (single acting) cylinder the rod is extended by flowing pressurized oil behind the rod,
which forces the rod out of the barrel like a piston. Once the pressure is released, the load on the
cylinder retracts the rod. The diameter of the rod is the effective piston area.

How much force does my cylinder have?
Force is determined by multiplying the area of the piston by the pressure (PSI).(r2 x p x PSI)

Are shipping and handling charges included?
No. Unfortunately, exact shipping charges are determined when the order is shipped. You can preview shipping estimates during the checkout process. These charges are estimates only.

Do you Provide technical Assistance?
Yishui Zhongxin Machinery Co.,ltd is supported by a team of dedicated and experienced hydraulic
design engineers with years of knowledge in the working of hydraulic cylinders.